Job Openings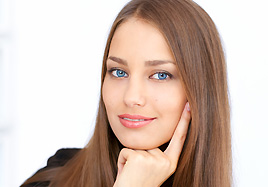 Responsible for managing tax reporting and compliance for holding company and its subsidiaries.
Income tax compliance, audit compliance, preparation of tax returns; respond to IRS inquiries.
Research tax law and rulings; determine potential impact.
Verifies financial reporting is in compliance as it relates to income taxes.
Responsible for property, sales, and use tax compliance. Coordinates 1099 filings.

Bachelor's degree in accounting
6 plus years of public accounting tax or large company corporate tax accounting experience.
Ability to communicate effectively and make presentations to executive management.
Strong understanding of tax preparation and research software.
Salary: $90,000 to $130,000 + Bonus
Federal, state and local income tax and franchise tax compliance; collecting and analyzing data relevant for filing tax reports; process taxing authority notices, inquiries and examinations; quarterly and annual tax provision; tax research; property tax reporting; compliance with Sarbanes Oxley Section 404 as it relates to income taxes and completion of special projects.
2+ years tax accounting experience, corporate tax or public accounting tax.
Experience with income tax compliance software.
Experience with fixed asset management software such as FAS preferred.
Strong partnership and corporate tax accounting and tax return preparation process.
Demonstrated working knowledge of ASC740.
Demonstrated strong tax research and tax accounting skills.
Proficient skills in Microsoft Office Suite required.
Salary: $65,000 to $80,000 + Bonus
Manager Financial Reporting
Large corporation seeking seasoned professional to manage the financial reporting. Responsible for managing the internal reporting and external reporting.
Prepare quarterly and annual SEC filings.
Prepare quarterly and annual financial statement disclosures and related footnotes.
Responsible for the balance sheet and income statement analysis and variance reporting process.
Oversee journal entries and general ledger reconciliations.
Responsible for overseeing financial reporting internal controls.
Research technical accounting issues.
Bachelor's Degree in Accounting
Experience preparing consolidated financial statements
CPA
5+ years accounting experience
Strong writing skills
Proficient with Microsoft Office
Salary: $80,000 to $110,000 + Bonus


Performs account reconciliations and general ledger activities for subsidiary companies of this locally owned organization. Will interact with management and Controller on a host of issues including special projects, operating issues and taxes. Will be involved with fixed assets, cash accounts, accounts payable and accounts receivable. Assist with month end, quarter end and year end close.
Bachelor's degree in Accounting
2 + years of experience
Fixed Asset experience preferred
Accounting operating systems experience preferred
Salary: $45,000 to $60,000
Bachelor's Degree in Accounting
Minimum three years of hands-on cost accounting experience, standard cost
ERP systems experience (JDE, SAP, Oracle)
Job costing and process costing experience
Ability to interact on the production floor
Strong analytical analysis and presentation skills
Experience with Microsoft Office (Word, Excel, PowerPoint, Outlook)
Advanced skills in Excel a plus
The Senior Cost Accountant reports to the Controller.
Maintain standard costs, material costs, labor rates, and overhead rates
Budget labor and overhead rates
Physical inventory counts
Support efforts to implement and maintain internal controls for operations, engineering, and finance
General ledger account analysis and reconciliation
Assist in the monthly accounting close and preparation of financial results
Annual budgeting
Perform production time studies

BS, Accounting or Finance
4 plus years Accounting experience
Advanced skills with Excel
Strong general ledger knowledge
Account reconciliation experience
Bank reconciliation experience
Financial analysis skills
CPA or CMA preferred
Management/supervisory skills
The Controller will oversee all daily and month-end closing accounting activities for a multi entity organization. Will be involved with GAAP reporting, analysis, budgeting and forecasting.
Manages A/P, A/R and Inventory functions
Inventory control responsibilities
Work effectively with people in all areas of the business at all levels
Analysis data/strategic business analysis
Business segment reporting
Coordinate the month-end closing process
Various payroll and operating tax responsibilities


Bachelor's degree in Accounting
5 years of relevant tax experience, or 3 years of relevant tax experience at a public accounting firm, or equivalent combination of education and experience
Highly prefer 1-3 years of international tax experience in public accounting or within the tax department of a multi-national organization
Understands international direct and indirect tax concepts a plus
Assists with development and execution of tax planning strategies.
Researches and prepares technical memoranda on international tax topics.
Manages U.S. outbound tax compliance activities.
Assists with the preparation, analysis and review of income tax provisions.
Assists with IRS examinations and responds to IRS notices.
Maintains financial models to assist in tax planning.
Salary: $75,000 to $85,000 plus Bonus


Bachelor's degree in Accounting or Finance
Master's degree a plus
4-10 years of experience
Strong excel skills
Oversee all treasury operational functions including cash management. Report to the Director of Treasury and will oversee all treasury processes and procedures, staffing and treasury reporting. Will play an active role in the daily management and oversight of corporate cash accounts and daily borrowings.
Manage corporate liquidity position including foreign exchange cash requirements
Prepare corporate interest expense forecast
Assist with the compliance of credit agreement covenants
Perform cash and debt analysis as needed
Salary: $75,000 to $90,000 plus Bonus