About Us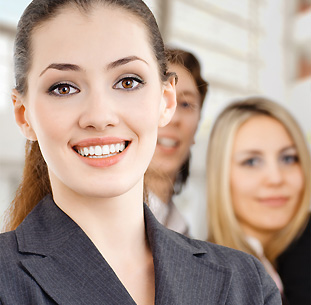 In today's competitive business world, your company's human resources are clearly among its most valuable assets. At Cummings St. Thomas, we realize our client companies are only as good as their employees. Our responsibility to our clients is to identify and place the most qualified candidates available in the marketplace. Our responsibility to the professionals we represent is to understand their career experience, current employment situation, and career goals in order to represent opportunities that will grow and further their career. We are known as the local industry experts for placing staff through executive level Accounting and Finance positions.
Conveniently located in Corporate Woods we interview all our professional candidates, most times face to face, so we may present only the best matches for our valued clients and the professionals we represent.
Experts in their respective fields, the professional recruiters at Cummings St. Thomas have been sourcing and securing qualified talent for our clients in Kansas City for over 24 years. Our services include contingency recruiting, retained search, contract recruiting, and temp to perm. Due to our experience and ability to provide a personalized approach, we can adapt easily to our clients' needs.
Management Profile
Together, our recruiters have more than 75 years of recruiting expertise. In addition to their years in recruiting, our accounting staff has five CPA's and more than 50 years of previous accounting/finance experience including Big 4 firms and Fortune 500 companies.
Richard M. St. Thomas, CPA Managing Partner: Rick St. Thomas has been a recruiter specializing in the accounting/finance fields for over twenty-five years. He holds CPA certificates from the States of Kansas and Missouri. He holds a BSBA degree in Accounting from Rockhurst University. Prior to becoming a recruiter, he worked for Ernst & Young as an In-Charge Auditor and YRC Worldwide as Supervisor of Corporate Accounting.
D. Lance Pittsenbarger, CPA -- Partner & Director Accounting/Finance Recruiting: Lance Pittsenbarger has specialized in recruiting in the accounting/finance fields for over twenty years. He holds a CPA certificate in the State of Texas. He earned a BS degree from Trinity University in San Antonio, TX. Prior to becoming a recruiter, he worked at Arthur Andersen and Ernst & Young in Houston as a Senior Auditor and at Pinnacle Brands, Inc., a Dallas-based sports trading-card company.
We have had the opportunity to serve many clients throughout the Midwest. They appreciate our ability to repeatedly meet their expectations. To verify the quality and professionalism of our services, please feel free to contact us for references. Cummings St. Thomas's commitment to providing top quality service is unparalleled and we subscribe to only the highest ethical standards. We would appreciate the opportunity to form a partnership with companies to satisfy your recruitment needs; and with professionals who desire to advance their career. Please do not hesitate to call with any questions or comments.