Employers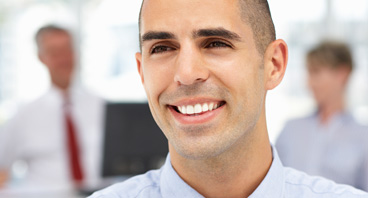 We Want to be Your Partner in the Hiring Process
We want to be your partner when attracting the talent your company needs to be successful.
At Cummings St. Thomas, our recruiters have real-world experience in the industries in which they recruit; they know who you need to hire and how to reach them. Our recruiters are subject matter experts in their field and can provide specialized and targeted advice to help you find just the right candidate.
OUR PROCESS
The most effective recruitment process requires a professional, thorough, and highly focused approach. To meet our clients' recruiting needs, our approach includes the following services:
Understanding The Need
We take the time to listen to your needs and learn all we can about your company and the requirements of the open position. In addition, by asking the right questions, we gain an understanding of your company culture and management styles.
Research
A strategic recruiting plan is put in place to source, identify and qualify potential candidates who otherwise would not be identified through the traditional employment process.
Screening
All candidates will be personally interviewed to determine each candidate's experience level, qualifications, interest level, and fit for the job.
Presentation
A written resume and/or assessment of candidate's suitability will be provided with each candidate submitted for the client's review.
Negotiations
Cummings St. Thomas will assist in all aspects of negotiations including compensation, benefits analysis, relocation assistance, and start date.
Client Interviews
A conference room and interview offices are available on site for our clients' use at their discretion.
We are proud of our ability to recruit the right candidate, whose skills and experience match your needs and who is pre-qualified on your requirements. Timing is everything. We know the hiring process can be slowed by other job duties performed by Hiring Managers and their Human Resource partners. With Cummings St. Thomas on your side, we will keep the process moving at the appropriate pace.
AFTER THE HIRE
Cummings St. Thomas will conduct a follow up consultation with the client and the new employee to be sure both parties are satisfied with the placement. We value the continuous feedback on our performance to ensure future success.
We have had the opportunity to serve many clients throughout the Midwest. They appreciate our ability to repeatedly meet their expectations. To verify the quality and professionalism of our services, please feel free to contact us for references.
Cummings St. Thomas' commitment to providing top quality service is unparalleled and we subscribe to only the highest ethical standards. We would appreciate the opportunity to form a partnership with your company to satisfy your recruitment needs.